Comprehensive Fire Damage Restoration Services by Shingle Company Flood and Fire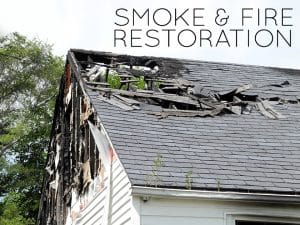 When a fire wreaks havoc on your property, you need reliable support to restore it to its pre-loss condition. At Shingle Company Flood and Fire, we specialize in fire damage cleanup and restoration services, providing you with the reassurance and expertise you need during this challenging time.
Our team of highly skilled fire damage cleanup technicians, equipped with state-of-the-art restoration equipment, responds swiftly to address your fire and flood damage repair needs. We understand the complex nature of fire damage, including the lingering effects of smoke and chemical reactions, which is why we employ efficient and effective restoration techniques.
In addition to our technical expertise, we go the extra mile to assist you with the insurance claims process, alleviating the mental stress and financial burden associated with the unexpected catastrophe. Our fire damage restoration experts guide you through the insurance process and ensure maximum support throughout.
When you choose Shingle Company for fire damage repair, you can expect:
– Minimal loss of property and belongings
– Maximum salvage and restoration of your possessions
– Prompt response to the fire scene
– First-class fire damage cleanup and repair services
– High-quality mitigation and indemnification
We understand that fire damage goes beyond flames and smoke. Water and chemicals used in extinguishing the fire can cause additional damage, making the restoration process complex. As a full-service fire damage restoration expert, we possess the necessary skills, equipment, and expertise to handle the complete cleanup of water, smoke, and fire damage. Our goal is to restore your property and provide you with peace of mind.
With our extensive experience in fire damage cleanup and repair, we ensure that no trace of damage remains. We prioritize timely completion of the restoration job, enabling you to get your life or business back on track. When faced with the aftermath of a fire, trust Shingle Company Flood and Fire to restore your property and bring normalcy back to your life.
Expert Water Damage Cleanup and Restoration Services by Shingle Company Flood and Fire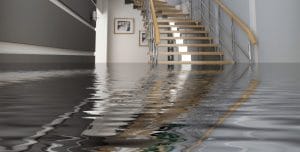 Water damage is a common and often devastating problem that affects both residential and commercial properties. Whether caused by plumbing failures, flooding, groundwater leaks, or hidden moisture, water damage can have serious consequences if left untreated. At Shingle Company Flood and Fire, we specialize in comprehensive water damage cleanup and restoration services, providing timely and effective solutions to bring your property and life back on track.
When it comes to water damage, prompt action is crucial to prevent further damage and mitigate health and safety risks. Our trained technicians respond promptly to your call, equipped with the best equipment and utilizing proven procedures to ensure thorough cleanup and sanitization. We understand that water damage goes beyond surface-level issues and address the structural integrity, as well as the potential health risks associated with flood damage.
Flood damage not only compromises the structure of your property but can also pose serious health and safety risks. Proper cleanup and restoration of flood damage require more than just water extraction. Our team ensures that your property is properly dried, dehumidified, and disinfected to eliminate any lingering moisture and potential contaminants. We prioritize your safety and the well-being of your loved ones, providing professional flood and water damage cleanup services.
Why choose Shingle Company for water damage cleanup?
– Prompt response and 24/7 availability
– Trained technicians with expertise in water damage restoration
– Utilization of the best equipment and procedures
– Commitment to delivering a satisfying restoration experience
– Comprehensive solutions to address both immediate and long-term needs
Don't let water damage disrupt your life and jeopardize your property. Trust the experts at Shingle Company Flood and Fire to restore your property and provide you with peace of mind. Contact our flood and fire repair hotline at 630-728-2222, and dial "0" any time for quality fire, flood, and water damage restoration services. Our team is here for you 24 hours a day, 7 days a week. Restore your property and regain control with Shingle Company.