Beware of Hail Chasers: Choose a Local Roofing Company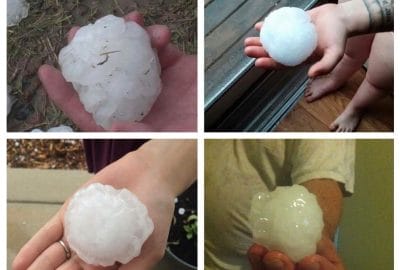 In the aftermath of a hailstorm, the presence of roofing companies and the influx of well-spoken salesmen can create a sense of urgency to replace your roof. However, it's crucial to be cautious when dealing with hail chasers, out-of-town opportunistic roofers who flock to hail-affected areas. While their promises of savings and quick installations may seem enticing, there are significant downsides to choosing these transient contractors. At Shingle Company, a local Illinois roofing and restoration company, we emphasize the importance of selecting a reputable and community-oriented roofing contractor to protect your home and investment.
The Risks of Hail Chasers:
Potential insurance fraud: Hail chasers often attempt to win business by offering to absorb deductibles or providing costly upgrades, which can inadvertently lead homeowners to commit insurance fraud.
Poor workmanship: Hail chasers prioritize profit over long-term quality, leading to subpar workmanship on your roof. They may cut corners, hire inexperienced crews, and lack proper quality control, compromising the integrity and performance of your roof.
Hidden problems: Careless installation practices can result in seemingly minor issues that slowly cause significant damage over time. Mistakes like improper sealing or the use of inappropriate materials can lead to leaks, shingle slippage, and other costly problems down the road.
The Benefits of Choosing a Local Roofing Company:
Reputation and accountability: Local roofers, like Shingle Company, have a vested interest in their community and maintaining a solid reputation. They are more likely to prioritize quality workmanship and customer satisfaction to uphold their standing.
Long-term commitment: Local companies employ full-time, experienced crews who are invested in delivering reliable and durable roofing solutions. They don't rely solely on opportunistic hailstorms and are committed to serving their community consistently.
Quality control and expertise: Local roofing companies focus on building expertise and providing exceptional service. Their experience and knowledge of local building codes and regulations ensure proper roof installations that stand the test of time.
Community involvement: A local roofing company with a genuine connection to the community is more likely to demonstrate a history of community involvement. Their engagement and reputation contribute to a sense of trust and reliability.
Choose Shingle Company Construction, Inc: Shingle Company Construction, Inc is a home-grown roofing and restoration company serving a 100-mile radius of La Grange Park, Illinois. With owner Mark Washburn's extensive family background in roofing and construction, Shingle Company has established itself as one of the most trusted names in the area. We prioritize doing good business while being a good neighbor and are committed to providing reliable, high-quality roofing solutions.
When selecting a roofing contractor, it is essential to consider their credentials, insurance coverage, years in business, and customer references. Shingle Company Construction meets these criteria and more, ensuring that you receive the professional and trustworthy service your home deserves. Don't take chances with transient hail chasers; contact Shingle Company Construction for a roof inspection and make an informed decision to protect your home and family.